A count into the losses suffered in another fire outbreak at Odwana pedestrian mall in Accra is already underway.
About 3,500 shops were razed in the fire.
Patience Osabutey owned four shops in the market, she sold cloth and ice water.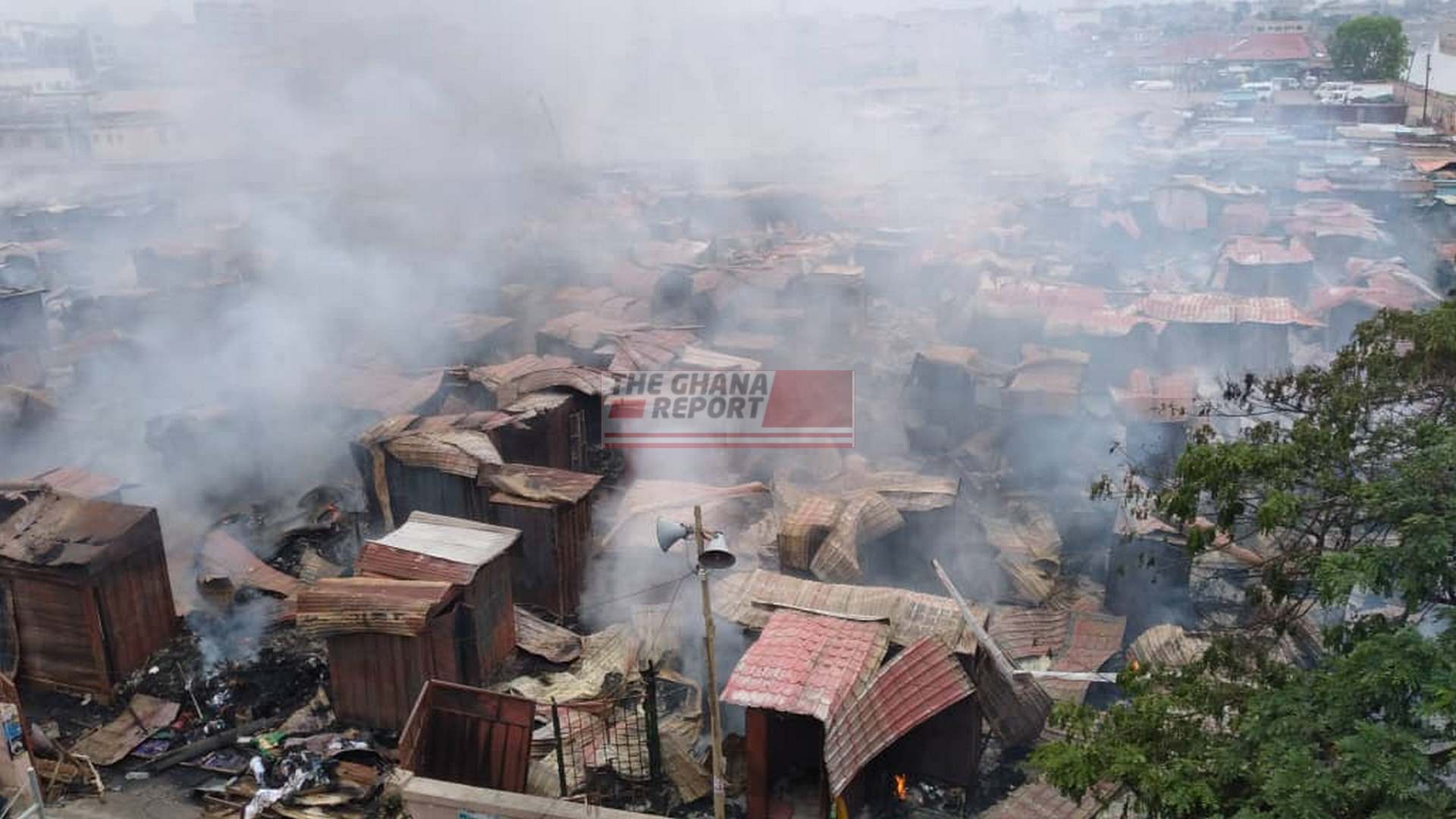 "I owned four container shops in the market, I used two of the shops for by water business where I had two refrigerators in there, the other two I used for my cloth and sewing business…everything, I have in there I bought with a loan, she narrated.
According to her, she had gone for a loan to stock her cloth business a week ago but could not salvage anything.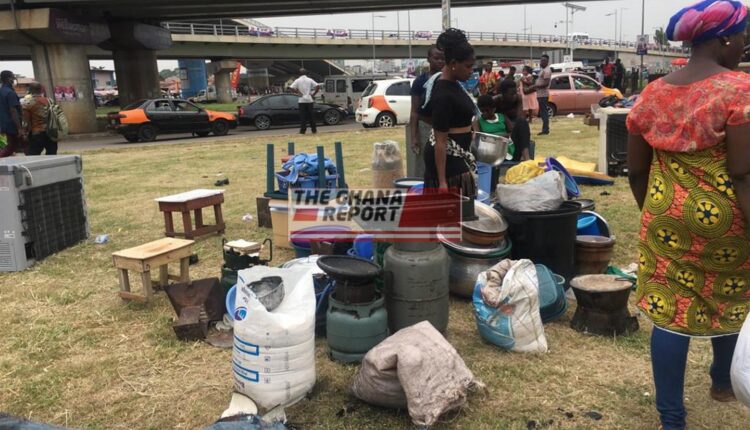 "Because of the Christmas festivities, I had gone to the bank for GHC9000 to stock the shop, just last week I returned from Togo with some cloths and everything is gone, I couldn't pick even one piece of cloth not even the ones people have brought to me to sew for them" she narrated sobbing.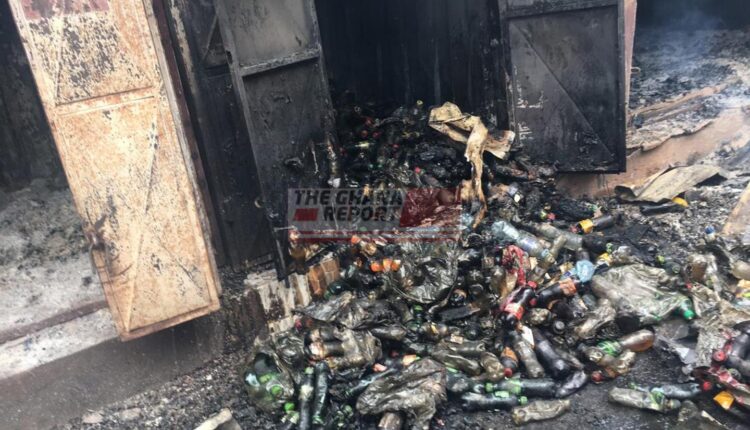 Most traders wept; others stood helpless watching their wares burn into flames while some others tried to salvage their goods.
One of the helpless traders was Cecilia Ofori, a hairdresser, in her state of shock, she kept sobbing, "Awurade me wu" to wit "God I am dead".Video Player
00:1200:14
Another seamstress said she lost a wedding gown meant for use this Saturday, November 21, 2020.
"I will die, I couldn't retrieve anything and I don't know what to tell my clients," she said
Goods worth thousands of cedis were consumed by the inferno which cause is yet to be known.
The traders have called on the government to come to their aid.
The Odwana market, a densely populated enclave at Circle, Accra has recorded several fires over the years.
Notable is the twin disaster at the Goil fuel station adjacent to the GCB Bank Tower.
At least 150 people died following an explosion at the petrol station during a heavy downpour in June 2015.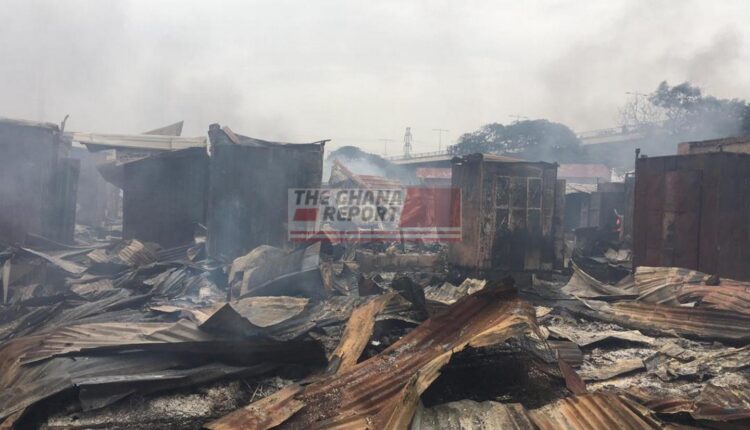 Market fires have been a perennial problem with little solution to curb the trend.
In the last decade, markets that have experienced disastrous fire outbreaks across the country have included the Mallam Atta, Kantamanto, Makola Number Two, Mallam, and Dome markets; the Makola Shopping Mall all in Accra as well as the Kumasi Central Market.